"Everything in a bedroom should contribute to an atmosphere of peace".
– Billy Baldwin
Bedrooms are the places where people find peace and everyone's version of peace is different. To design these exclusive rooms, one must adhere to following three steps.
1. The first step of designing a bedroom would be considering the layout of the room. Some people find solace in big open spaces while others like cozy rooms. Based on the user needs and keeping in view the size, ventilation, color, texture, flooring, etc of the room will all help in the creation of required aura.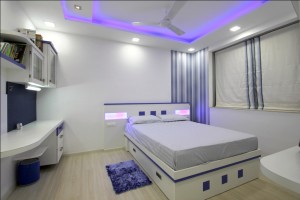 2. The next step would be to bring in texture and variation through the use of furnishings. To nail this, the designer should try to understand the preferences and lifestyle choices of the user. Once these aspects are known, it would then be easy to furnish the room accordingly.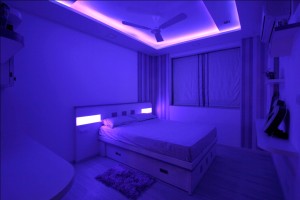 3. Last would be adding a hint of personal touch to the room like paintings, murals, photo frames, candles, vases etc. It is good to pay attention to the range of colors and the style of the home accessories, furniture and the other decorations in the bedroom, making sure that they are always in harmony.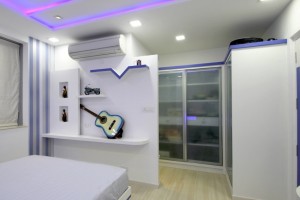 Having these fundamentals in mind can save a lot effort and time, and the designer would be sure of the outcome. A few brainstorming sessions and interventions with an architect before starting the project will come in handy. It is also important for the users to share the relevant details with the architect to help avoid mistakes which would have otherwise delayed the work.