Who we are
"A leading architecture and interior design firm in Hyderabad, specializes in innovative design solutions with a value for money. "

Discipline
Interiors
Architecture
Master planning
Landscape Architecture

Mode of Engagement
Design Build(End-to-End)
Design Specific
Consulting
Survey & Analysis

Services
Architectural Building Design
Interior Architecture
Landscape Architecture
Procurement Services
Engineering
Master Planning

More …
Strategic Facility Planning
Project Management
Handicap Accessibility
Security and Building Systems
Equipment Planning
Spatial Survey & Research
About Us
"Hue Designs believes that the core foundation of every successful project is laid with communication. We believe, in providing the best service achievable, not only from a design perspective, but also in keeping our clients involved to ensure complete satisfaction."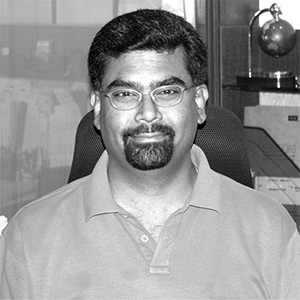 Ar. Srinivas Sharma
Founder | Former Managing Director & Chief Consultant
Ar. Srinivas K. Sharma, former Managing Director and Chief Consultant of Hue Designs, was an established architect with a string of degrees and vast global experience. His philosophy and zeal had a great impact on our firm and the entire staff. He has also been a recipient of several awards due to his work.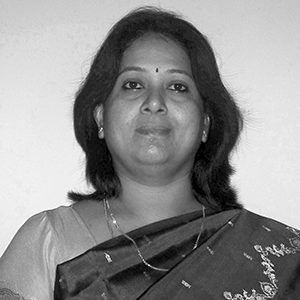 Jyotsna Sharma
Co-Founder
Hue Designs was founded by Late Ar. Srinivas Sharma and Jyotsna Sharma in the year 2000 with a creative vision to convert operational needs from imagination to feasible reality through high quality services.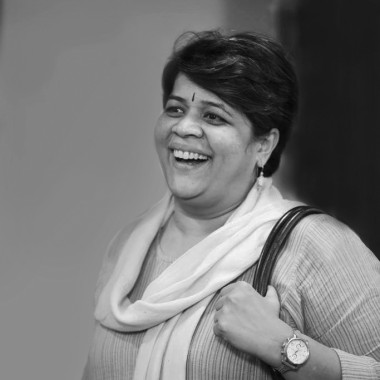 Ar. Aparna Bidarkar
Principal architect | Chairperson Elect of the Institute of Indian Interior Designers (IIID)
With a focus on integrating architecture, master planning and sustainable strategies, she approaches each project as an opportunity to explore ideas of physical and social context, spatial experience and tectonic expression.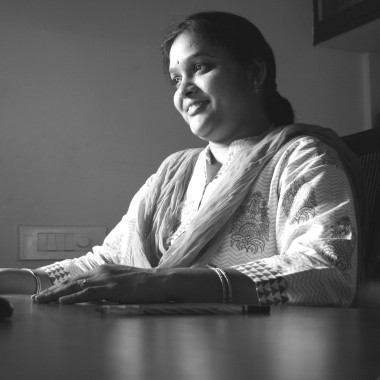 Ar. Rajini Priya
Associate Architect
Ar. Rajini Priya the Associate Architect in Hue Designs has bundles of experience in the field, she manages a team of skilled professionals and handles every project with utmost care and responsibility. She has an eye for detail, sensitivity towards colors, fixtures & finishes and an excellent ability to mould client's expectations into reality.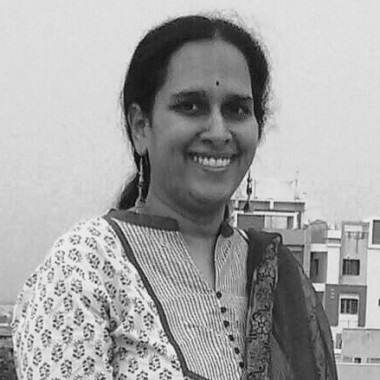 Athulitha V
Project Architect
With an experience of over 8 years, Ar. Athulitha, has a collaborative studio approach to a wide variety of projects from master planning to interiors. After receiving a Master in Interior Design degree, she has worked with our team on commercial, residential, institutional and master planning projects since 2009.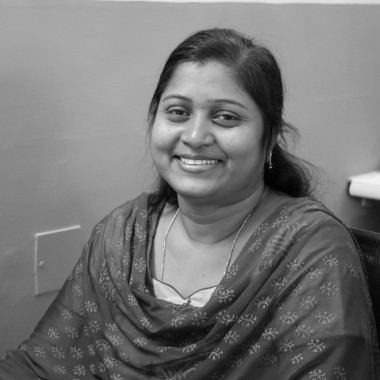 Usha Kiran
Project Architect
As an architect and interior designer, Usha's versatility always plays a key-role in every project. Working for over 5 years in Hue Designs, she handles the deliverables of the project, making sure the client's needs are fulfilled.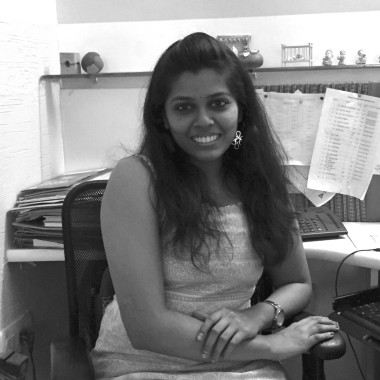 Padma Marthi
Junior Architect
A junior architect who has been creative, hard-working and extremely efficient in her work. Her attention to detail is what makes her ideas for new designs stand out while she also makes sure that all the requirements of the clients are met.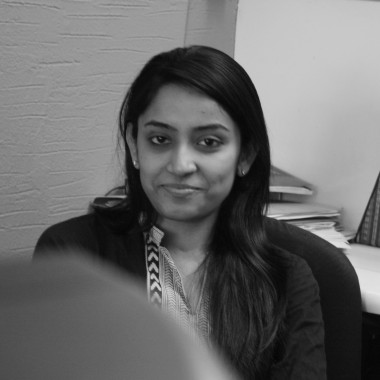 Lalli Kasturi
Junior Architect
A young and ambitious architect, Lalli has an impressive eye for new designs and innovative ideas. Devoted to her work, she ensures that the clients are completely satisfied and get precisely what they need.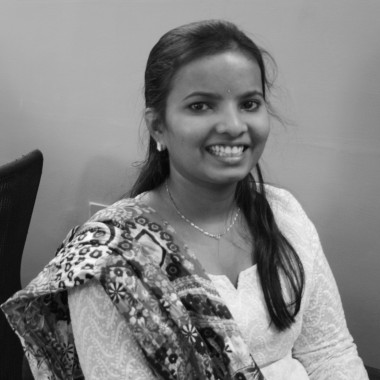 Saritha Sirigiri
Junior Architect
With an experience of 4 years, Sarita is a junior architect and a skilled draftsman. She is an enthusiast in interior design and space planning.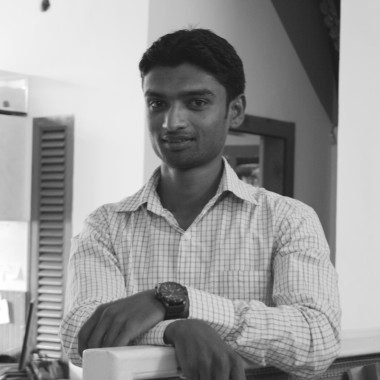 Thameem Khan
3D Visualiser
Giving life to your ideas and thoughts in 3D, Thameem works as our 3D visualizer and helps our clients perceive what they will be expecting from our team of architects and designers.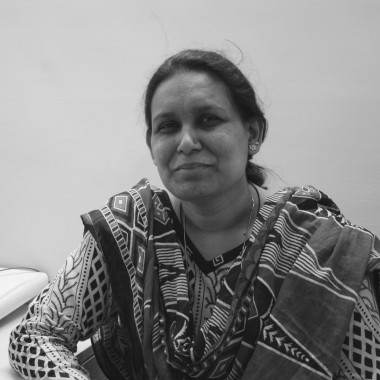 Tahera Begum
Admin
With utmost dedication and perceptiveness, Tahera Begum takes care of our front office. With a degree in B.com Honours and an experience as a Manager at a bank for 8 years, she has the flair to manage the system.
Our Interns
Neha Shailendra | Architecture Intern
Neha Shailendra is a trainee pursuing her Bachelor's in architecture from Manipal University.
Venkata Sri Hari | Architecture Intern
Sri Hari is a trainee pursuing his Bachelor's in architecture from CSIIT, Hyderabad. He also has a diploma in architectural assistance-ship and a work experience of 5years.
Our Support Staff
Abhilash: Site supervisor
Rakesh: Site supervisor
Clients
Government Sector Clientele

The Institute of Company Secretaries of India (ICSI)
Environment Protection Training & Research Institute
Department of Culture
Military College of Electronics & Mechanical Engineering, Secunderabad and New Delhi
National Police Academy
Andhra Pradesh State Road Transport Corporation (APSRTC)
Andhra Pradesh Industrial Infrastructure Corporation
Andhra Pradesh Rajiv Swagriha Corporation Limited
Andhra Pradesh Tourism Development Corporation (APTDC)
Andhra Pradesh Handicrafts Development Corporation Limited
Andhra Pradesh Technology Services
Sports Authority of Andhra Pradesh
Municipal Corporation of Hyderabad
Municipal Corporation of Warangal
Indian Railway Catering and Tourism Corporation (IRCTC)
State Bank of India (SBI)
Private Sector Clientele
Bank of Bahrain & Kuwait
Loginsoft India Pvt. Ltd.
Infinite Software Solutions Pvt. Ltd.
Radha Realty Corp India Pvt. Ltd.
VS Technologies Pvt. Ltd.
E Centric Solutions Pvt. Ltd.
Stam Multimedia Pvt. Ltd.
Rajkamal Electronics Pvt. Ltd.
Virinchi Technologies Pvt. Ltd.
Javelin Media Worx
Instancy R & D India Center
Reliance World
ITC Limited
Gharonda Builders
Vishal Projects
Jayabharath Constructions
Premji Foundation
Satyam Foundation
Lions Club of Hyderabad
Friends Shoe Company
Arani Agro Oil Industries
Matrusri Educational Academy
Testimonials
Your team has been fantastic in their execution of the designs, the promptness of action and the responsiveness in times of need. You understood the constraints of the house (being a small one) and suggested innovative modifications that not only made the house look and feel bigger, they made my house stand out in a special way while meeting my storage and space requirements. Brilliant designing there. – M/S Gayathri Athreyan
Contact Us
040-23321560
040-23321560
contact@huedesigns.in
contact@huedesigns.in
202 Classic Court Apartments Erramanzil Colony, Hyderabad 82
202 Classic Court Apartments Erramanzil Colony, Hyderabad 82